Digital Workflow "Guided Treatment Concept" in Full Arch Restorations with immediate loading and PROGRESSIVE-LINE implants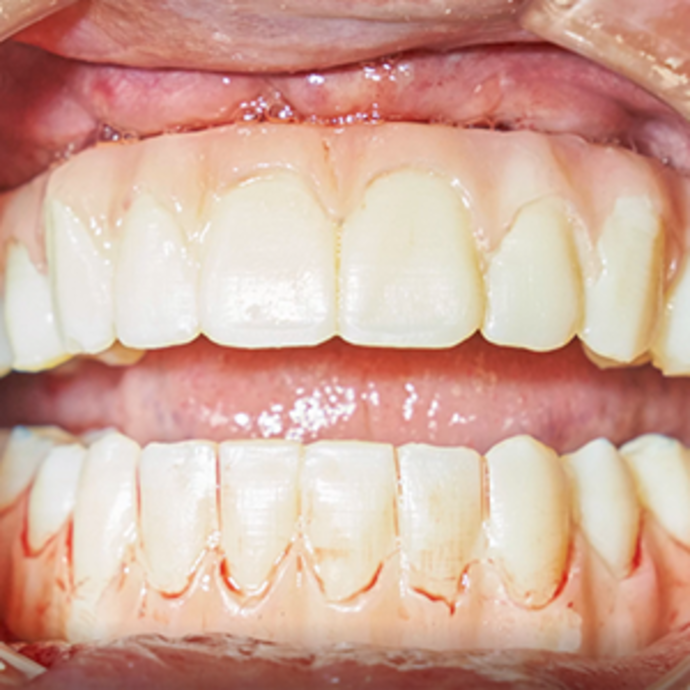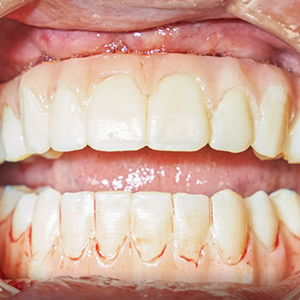 The GTC workflow with 3 D planning, Digital Smile Design, fully guided surgery, and fully guided temporary restoration placement has become an essential measure for Dr. Carlos Gómez Lebrón in achieving predictable outcomes in implant borne full arch restorations with a long-term temporary restoration and a final screw retained CADCAM milled Monolithic zirconia hybrid rehabilitation. It enables the clinician to plan the "work" (treatment) from top-down, show the projected final rehabilitation to the patient, discuss it with him and "work" the plan step by step with a well-controlled, guided surgical and guided prosthetic protocol.
Learning objectives



After the course participants will be able to:
Understand the digital workflow in full arch restorations including DSD

Integrate the Guided Treatment Concept in their practises

Use CAMLOG or CONELOG PROGRESSSIVE-LINE or SCREW-LINE implants fully guided in conjunction with a multifunctional guide stent

Fix temporary restorations precisely using a multifunctional guide stent

Collaborate with their dental lab or milling centre to get monolithic zirconia final restorations providing a perfect passive fit

Know how to avoid pit falls in full arch restorations with the digital workflow
Thursday, October 27th

Arrival of participants

Friday, October 28th

09.00
Welcome and Intro (M. Knackmuss, Dr. C. Lebrón)
Overview on Digital Workflow in full arch restorations step by step
Top-down 3D planning procedures in partially edentulous and edentulous jaws
Smile design - 3D imaging – IOS – planning software guided treatment
Indications and contra indications
PROGRESSSIVE-LINE implants in partially and edentulous patients
PL guided surgery – the role of the surgical stent – fixation
Temporary restoration – design and materials
Final restoration - design and materials
13:00
Lunch break
14:00
3D planning guided surgery real patient case
Guided surgery
Temporary and final restoration
Q&A
17.00
End of day 1
20:30
Dinner including Flamenco show

Saturday, October 29th

09.00
Welcome and intro (Dr. C. Lebrón)
Live Surgery patient 1 – full arch
Case presentation
Guided surgery
Temporary restoration preparation and guided placement
Case discussion
13:00
Lunch break
14:00
Live Surgery patient 2 – full arch
Case presentation
Restorative procedure final restoration
Case discussion
Recall and complications
Certification
16.00
End of course

Dr.med.dent. Carlos Gómez Lebrón



Dr.med.dent. Carlos Gómez Lebrón completed his undergraduate studies in 1989 at the University Aachen (RWTH) and received his doctorate in 1991 with magna cum laude.
He worked in private clinic of Dr. Wüllfing in Alpen in Germay for 2 years before he moved to Sevilla to open his own private clinic in San Jerónimo (Sevilla, Spain).
In 1996 he opened his second clinic called CENOCOM (Centro odontológico Computerizado), which was the first in Sevilla that used the digital workflow with the CEREC chairside system. Constantly evolving and adapting the chairside digital workflow to today's patients' needs and more demanding high functional and aesthetic expectations in dentistry the CENOCOM clinic became the Instituto Dental Lebron in 2019 with a focus on aesthetic dentistry and full arch, complex restorations using the "Guided Treatment Concept" including DSD, guided surgery, guided temporization, and monolithic zirconia final restorations.
Dr.med.dent. Carlos Gómez Lebrón holds a master in "Aesthetic Dentistry" from the University of Baylor (USA) and an M. Sc in Aesthetic Dentistry (MED) of the J.W. Goethe-University Frankfurt, Germany.
In 2019 he received the Top Doctors Award which recognizes the 50 best private medical doctors in Spain.
The speakers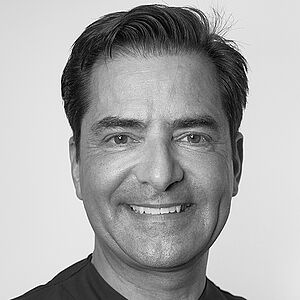 Dr.med.dent. Carlos Gómez Lebrón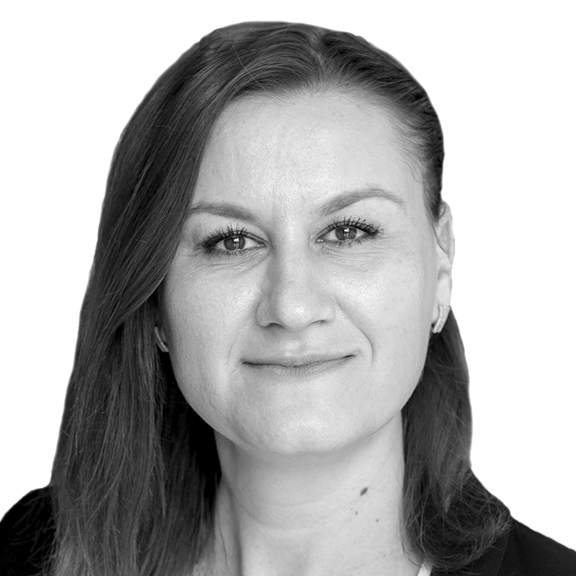 Your contact person
Merima Bajramovic