Guided Surgery
Precision and predictability
BioHorizons™ guided surgery system offers a flexible workflow by incorporating an open design, allowing the clinician to choose their preferred guide manufacturer or treatment planning software. The guided surgery kit leads to increased communication within the implant treatment planning team and increased predictability for your patients.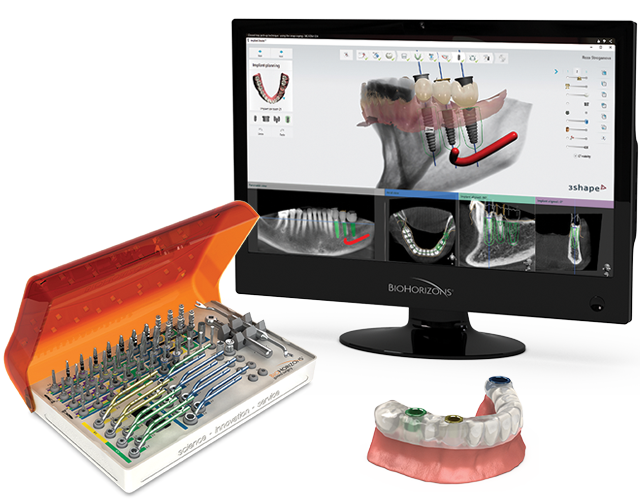 The BioHorizons guided surgery kit offers the precision and predictability of guided implant placement with a streamlined, single kit design. All components are color-coded to avoid the complexity seen with other systems while offering our customers predictable implant placement for optimal esthetic outcomes. The guided surgery kit can be used to place all diameters from 3.0mm to 5.8mm* of the highly successful Tapered Internal, Tapered Plus, Tapered 3.0 and Tapered Tissue Level.
show more
show less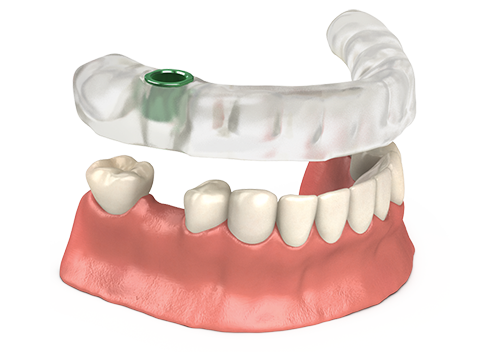 BioHorizons guided surgery kit has a truly open design for treatment planning and surgical guide manufacturing. The following software providers and guide manufacturers have received BioHorizons master cylinders, BioHorizons drilling protocols and BioHorizons .stl files to design and manufacture guides. Please contact the guide manufacturer or software provider for workflow and ordering information.
show more
show less